MASH MOTORS
about MASH

MASH, a successful brand throughout Europe! The brand is a tribute to all great designs from the late sixties and early seventies. The models are built with great care and although they seem to come out of a different era they are completely contemporary! MASH is a manner of driving, MASH is an experience! MASH Motors is part of the French SIMA. SIMA stands for Société d'Importation de Moto et Accessories and is actively importing major motorcycle brands, parts and accessories since 1976.
MotoMondo
MotoMondo  BV have been active in the motorcycle industry for many years and are honoured to be the importer of MASH in the Netherlands, Belgium, Luxemburg and Germany. MotoMondo BV , having started dealing with Mash since 2011, we now feel we have the experience to now bring MASH into the UK with a new company Motomondo UK.  We access all our facilities to optimally serve you as a customer but also as a dealer. Be seduced by the magic of MASH and enjoy the unique experience!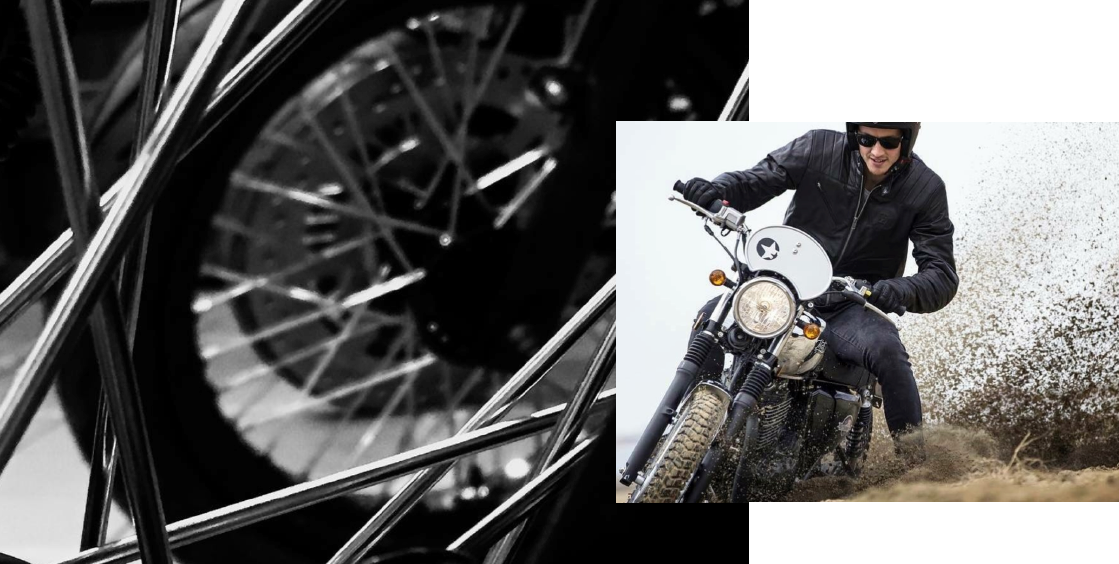 The R&D-department is the key to the activities of all MASH products. The creative R&D department builds on years of experience, partly gained from the illustrious past, and the people who have specific knowledge of chassis and engines, to design the models as dynamically as possible in the most successful and creative way. 
The performance and reliability checks carried out by MASH engineers are supported by the most modern technical test benches. The dynamic engine test benches, the specific chassis test benches, the homologation and emission test benches and the general test benches at the end of the production process ensure the final quality certification of all MASH products. 
The goal of MASH is not only to design motorcycles, but also to build them with the same passion and thus live up to the customer expectations. That is why the quality control department with in-depth knowledge of specific tools closely monitors all products. This creates a high-quality production process. The control is applied at every step of the project to ensure exemplary production quality.
The assembly process of the MASH motorcycles and other MASH products is entrusted to a modern assembly factory that is flexibly designed to ensure maximum reliability and highest efficiency standards. As a result, the process is not a simple assembly of parts, but an accurate composition of elements to play with in the highest quality classes. The in-depth technical knowledge, the advanced development cycle and the solidity of the SIMA organization have enabled us to move forward with tightly worked out plans.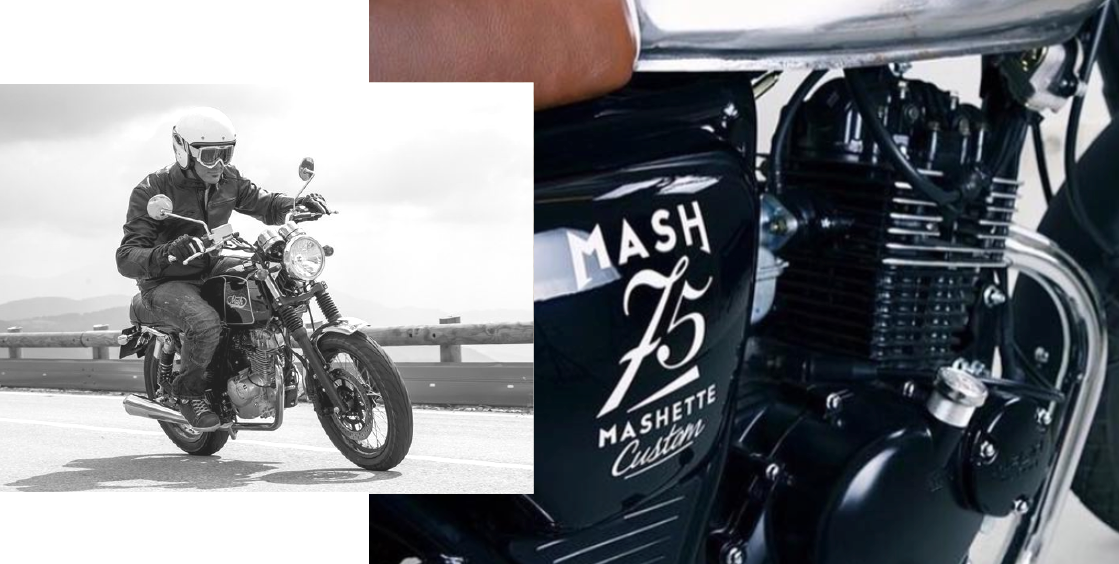 LIVE, TRAVEL, ADVENTURE, BLESS AND DON
'
T BE SORRY

JACK KEROUAC