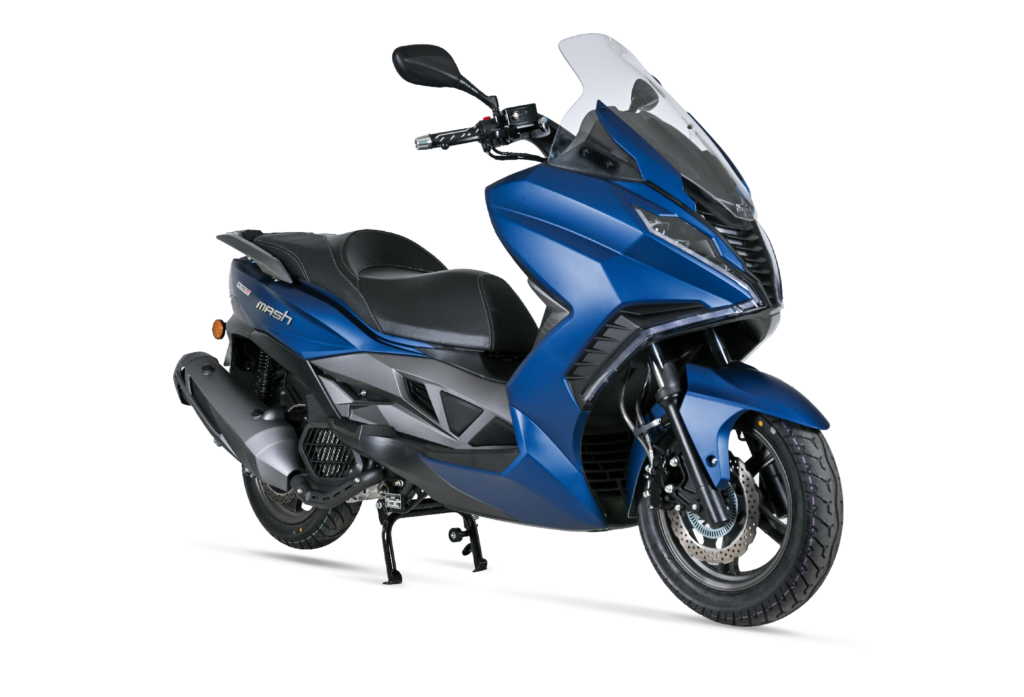 The new Belena motor scooter stands out for its contemporary design and elegant silhouette, with impressive LED lights at the front. Ride comfort is a top priority for Mash and the Belena is no exception. Its ergonomic design and 14'and 13′ wheels make it easy to navigate in heavy traffic and offers extra stability at high speeds.
The Belena 125 is available in 3 colours; black, grey and blue. With a 125cc water-cooled 1 cylinder, Euro V engine, a total kerb weight of 150kg and equipped with LED lights, it is an elegant sporty motor scooter.
£3.399,-
+ on the road charges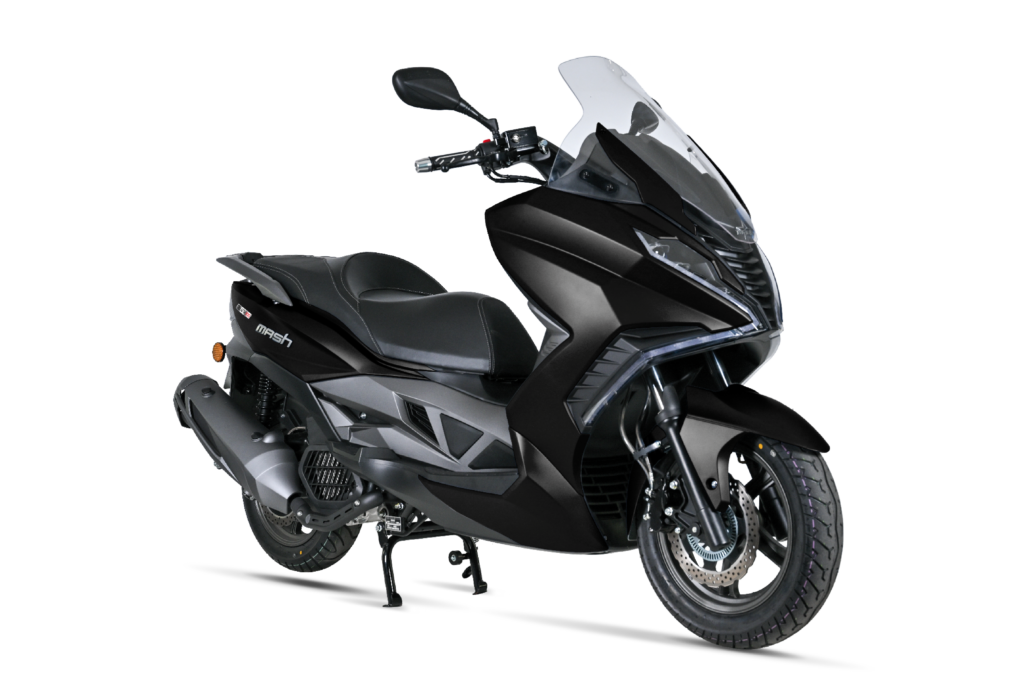 The Belena 300 is the brother of the Belena 125. Available in black, it is a tough and sporty motor scooter that guarantees a smooth and enjoyable ride inside or outside built-up areas. With a water-cooled 1 cylinder, Euro V engine, it wants to keep up well in today's daily traffic.
£3.999,-
+ on the road charges