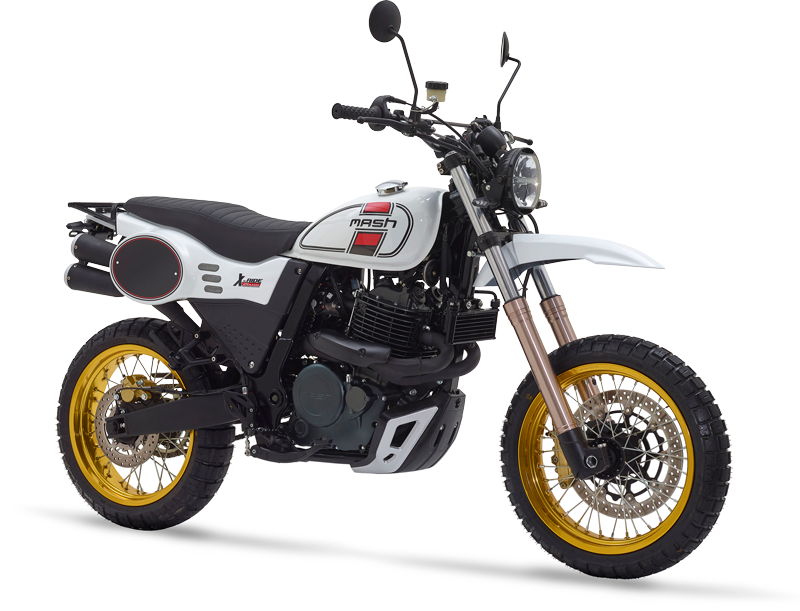 The X-Ride 650 Classic revives the good old days from the past! A back to basic motorcycle complimented with a perfectly fitting classic enduro look. A 650cc 1-cylinder which also helps compliment the appearance of the bike and takes it back to this era. The X-Ride meets the strict emission demands and with the present ABS brake system the brakes are controlled with ease. It might be interesting to know that once you experience riding with the X-Ride 650 Classic you never want to stop! Cruise like they did back in the days, enjoying the temperament of the 1-cylinder and the rumble out of the two mufflers!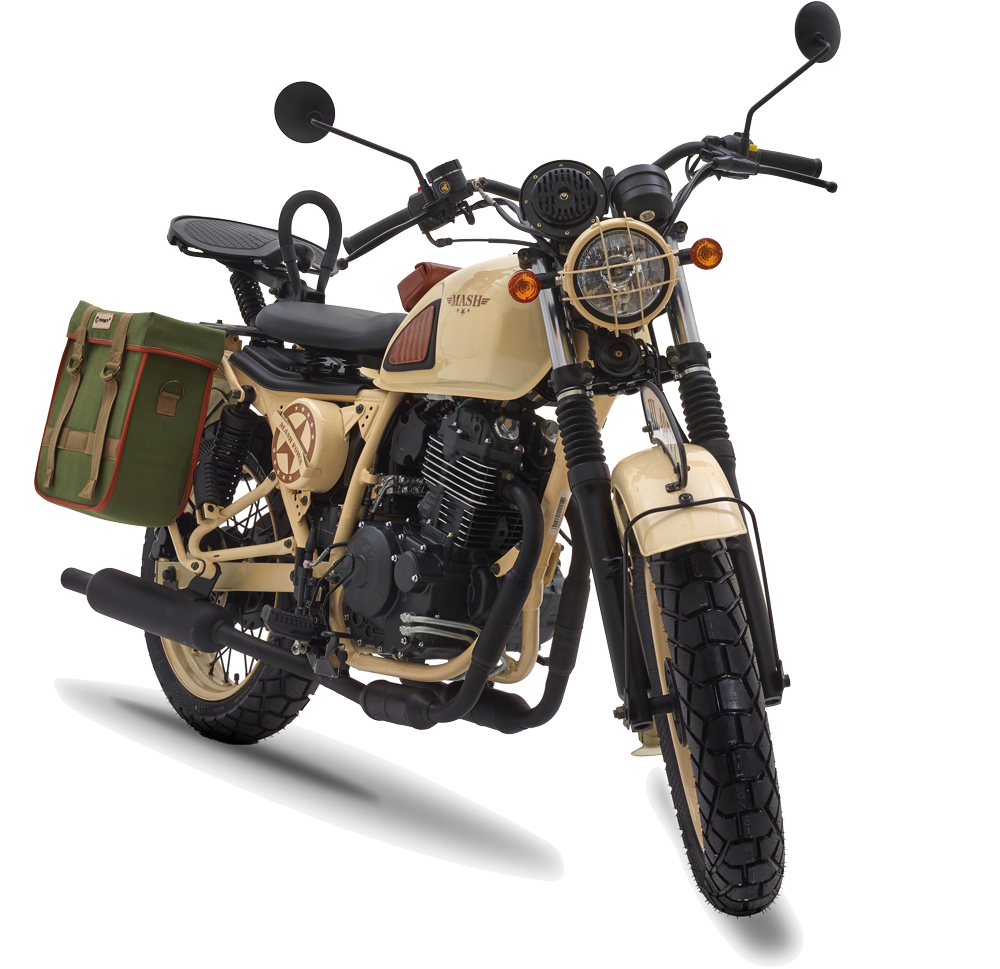 Each brand has its own luxury horse and it's own working horse, within MASH the working horse is called the Force 400. A real army vehicle on two wheels, combined with its matt green outfit the motorcycle creates a tough, forceful looking appearance. Equipped with a 1-cilinder 400cc 4-stroke engine, a electronic fuel injection and ABS brake system. The Force matches all the strict Euro4 requirements. There are also several original accessories available for the Force such as; a set of side bags, a carrier for the jerrycan, a tanking belt and a combined saddle for two.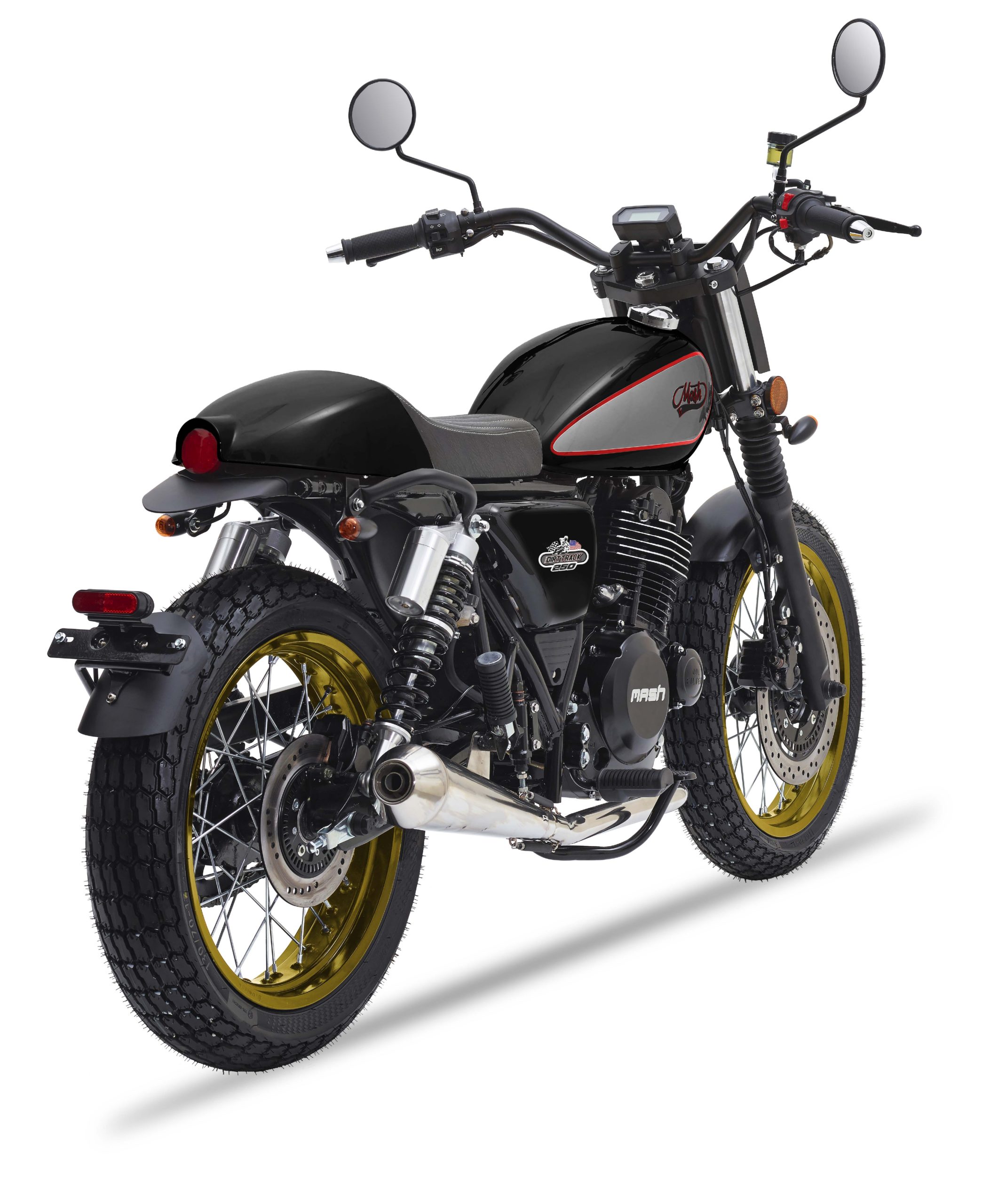 Let's get dirty! The youngest 250cc cub looks like it just came off the track. Be amazed whilst experiencing the Dirt Track's large number plate with a subtly placed headlight, wide handlebar with digital counter and special muffler. It's guaranteed that you will get noticed with its eye-catching appearance, not only on the Track but also on the Highway! The Dirt Track contains a powerful 4-stroke engine that let's you accelerate rapidly through traffic. The motorcycle is also very frugal with the use of fuel, so that you'll rarely have to pay a visit to the petrol pump.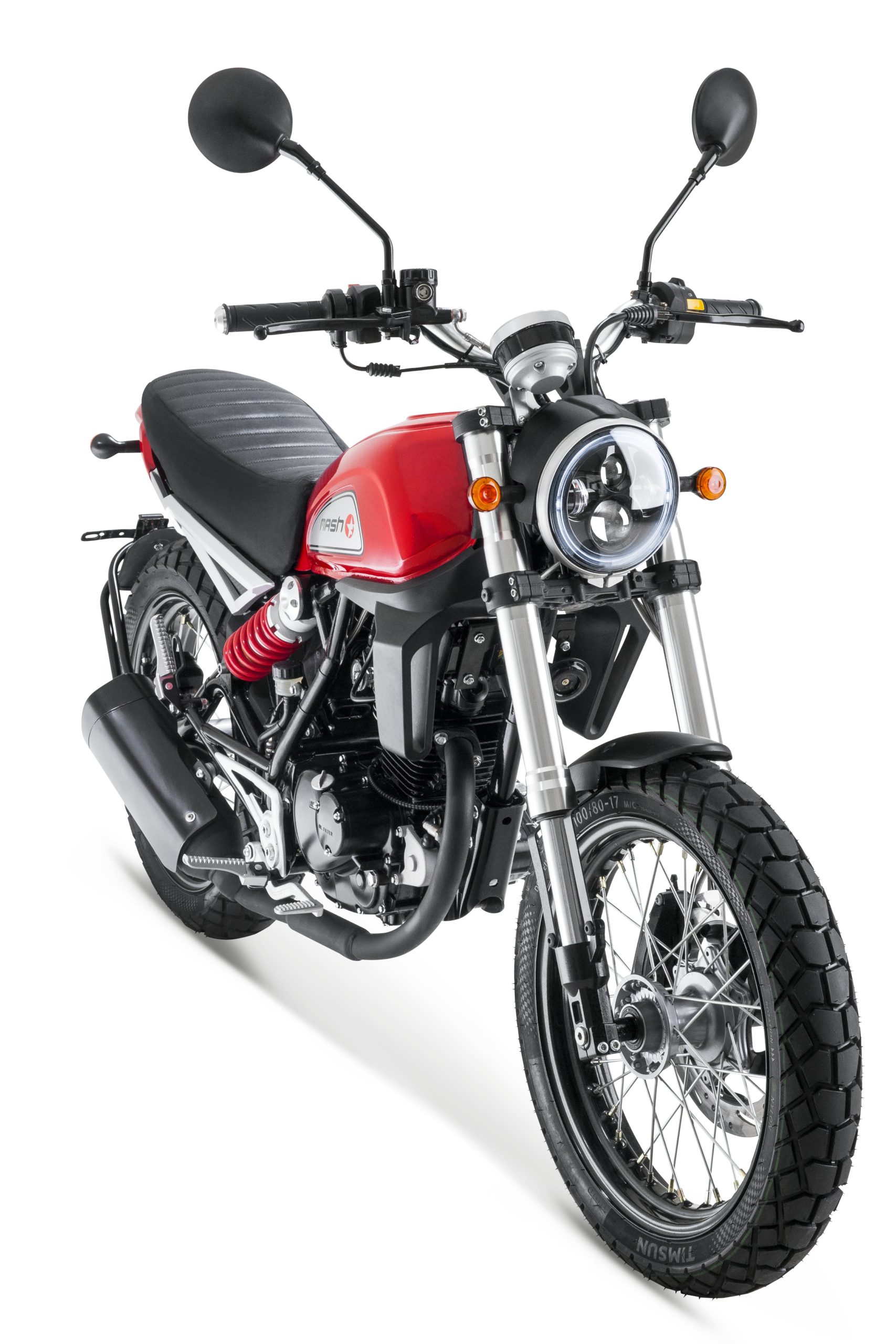 Meet our newest addition named the Falcone 125. This light-weight 125cc, neo-retro, naked motorcycle has everything you could wish for; a wide handlebar, minimalistic counter, round headlight with LED daytime running lights, visible frame / shock absorber and a couple of bad-ass tyres that can handle almost any type of road! Besides the modern EU4 125cc power source of the motorcycle it has also been provided with a combined braking system, which makes sure that the Falcone can be brought to a halt with minimal effort.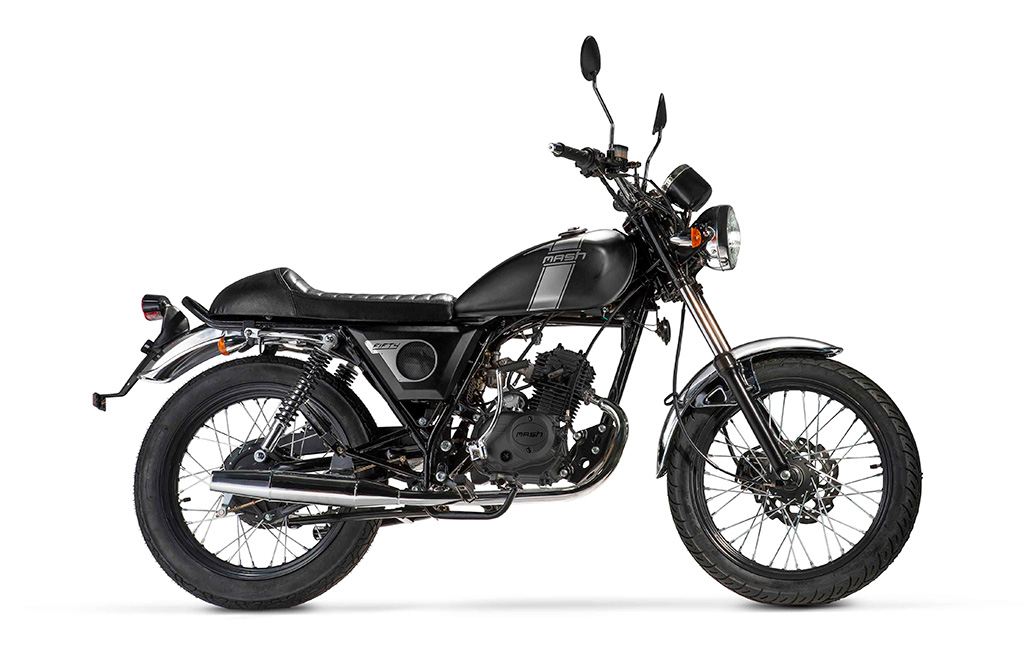 Riding a moped becomes fun with the Fifty! Suitable for young & old and provided with a powerful 4-stroke engine. The engine is not only good for a rapid acceleration…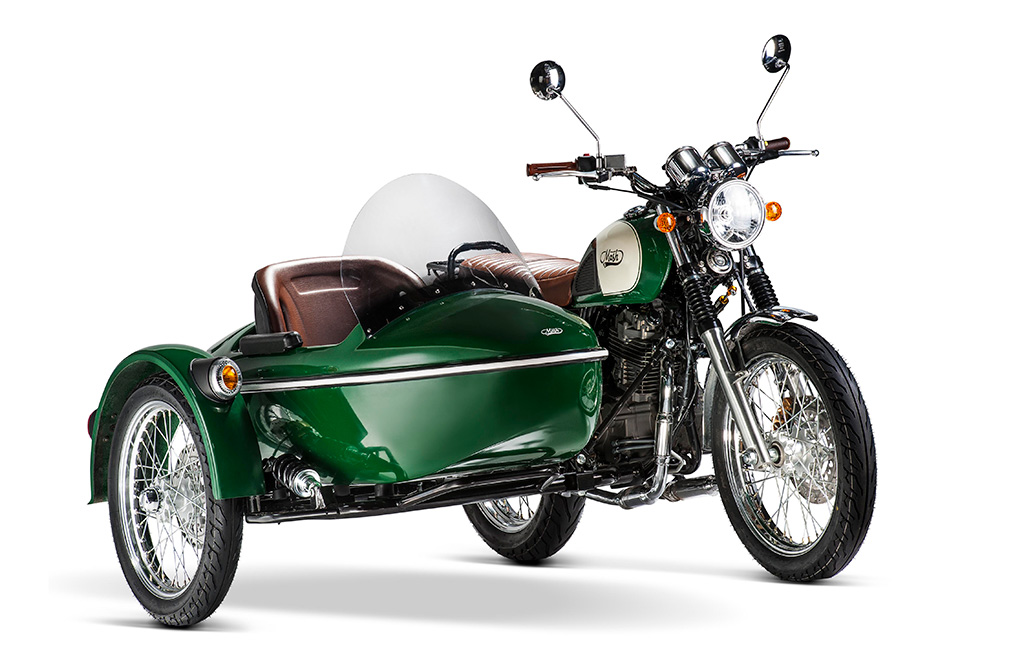 The 400cc models from MASH are, just like the 250cc performances, meant for owners of the motorcycle license A2, but also for those that want to enjoy the way that motorcycling is meant…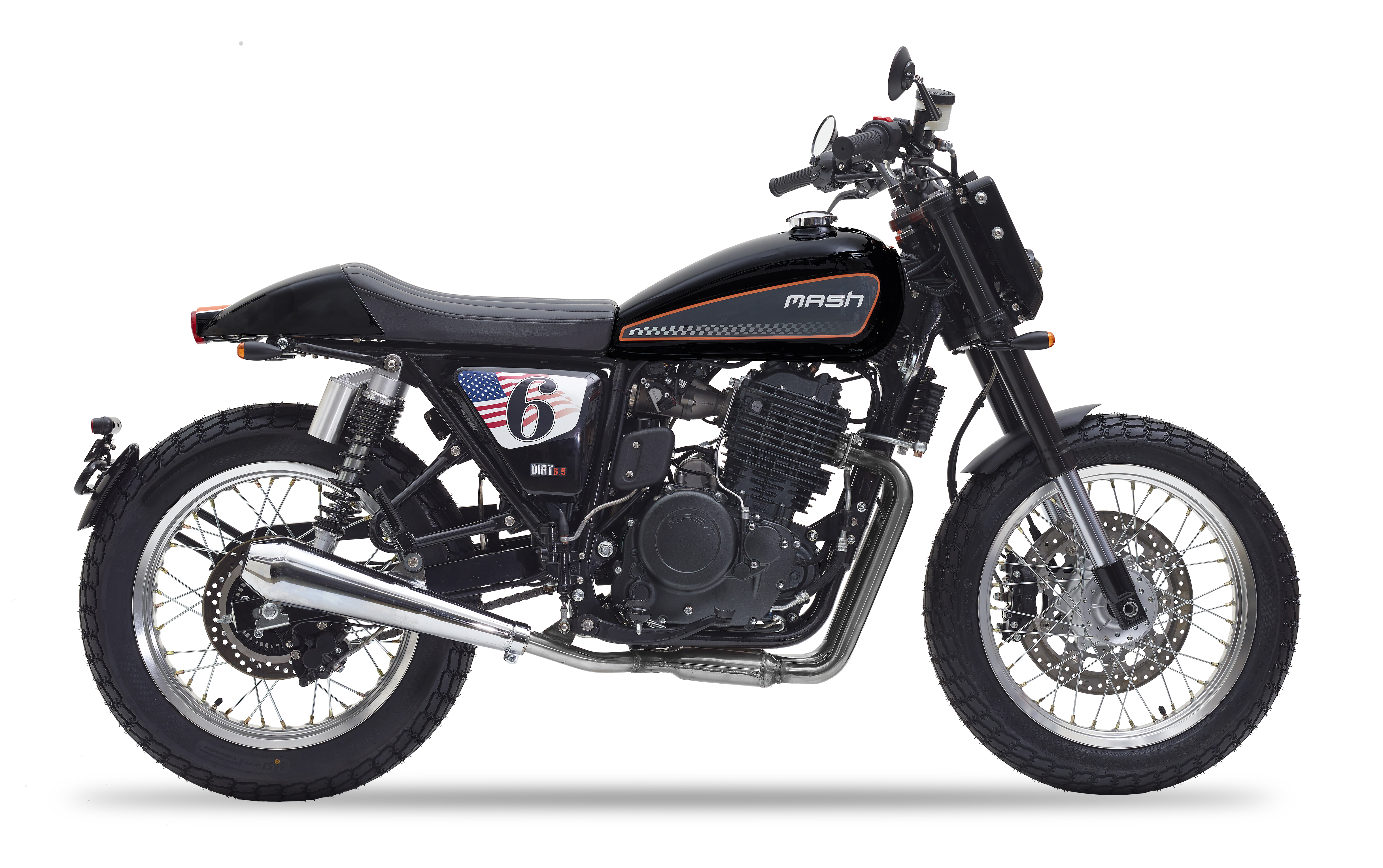 Let's get dirty! The Dirt Track 650 looks like it just came of the tracks. Be amazed whilst experiencing the Dirt Track's large number plate with a subtly placed headlight, wide handlebar…

LIVE, TRAVEL, ADVENTURE, BLESS AND DON
'
T BE SORRY

JACK KEROUAC