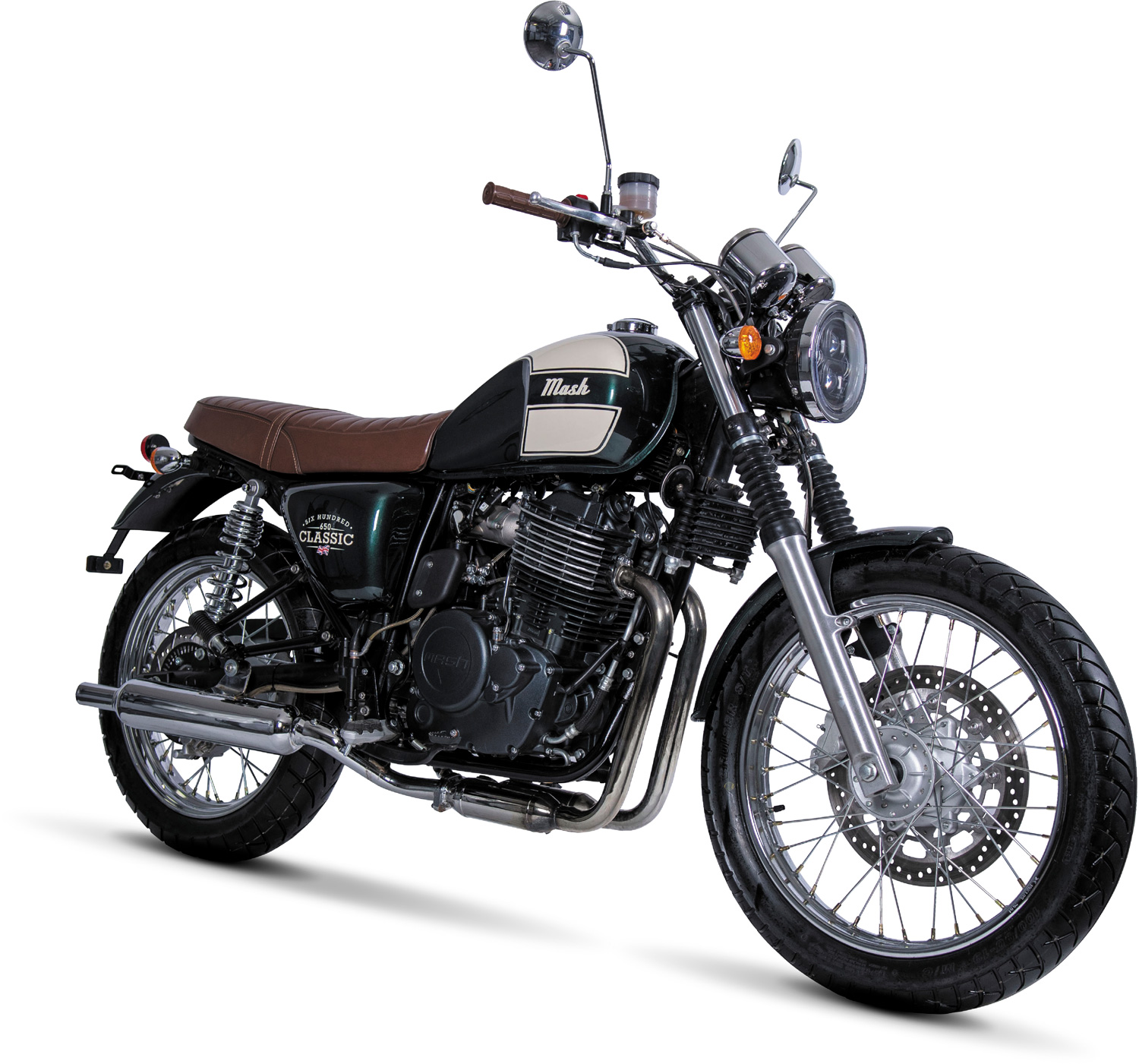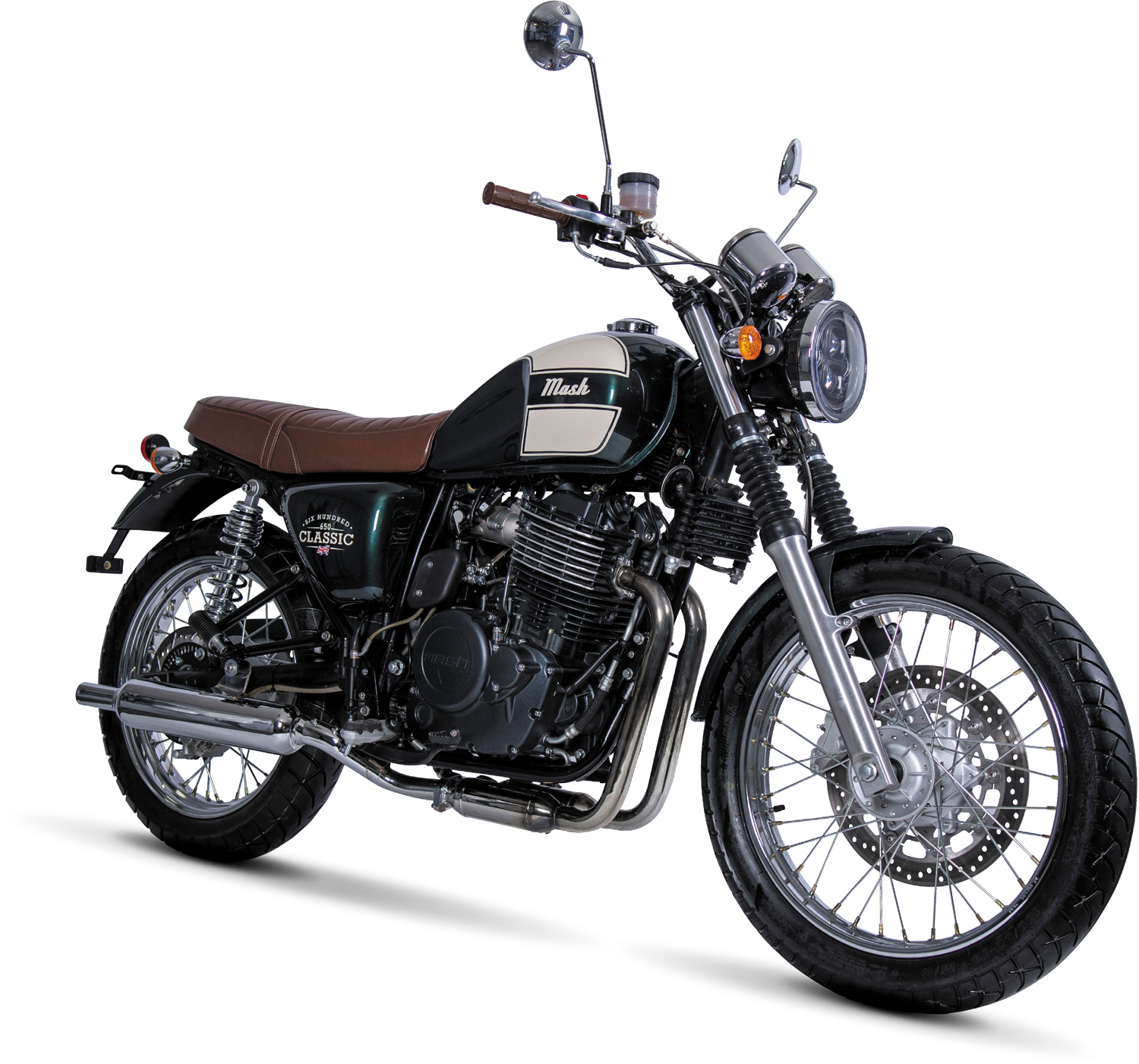 A modern classic – that's probably the best way to describe the all-new Six Hundred 650 Classic motorbike. Retro yet with modern Euro5 technology and ABS braking. Visibility is also taken into consideration, the headlight is fully fitted with LED lighting and there is also LED in the rear light. A lot of attention has been paid to the overall finish. The beautiful British Green combined with cream accentuates and with the use of chrome reminds you of the British motorbikes of yesteryear. The 3D Mash logo on the tank completes the look. Also available in dark blue and suitable for the A2 licence.
£4.999,-
+ on the road charges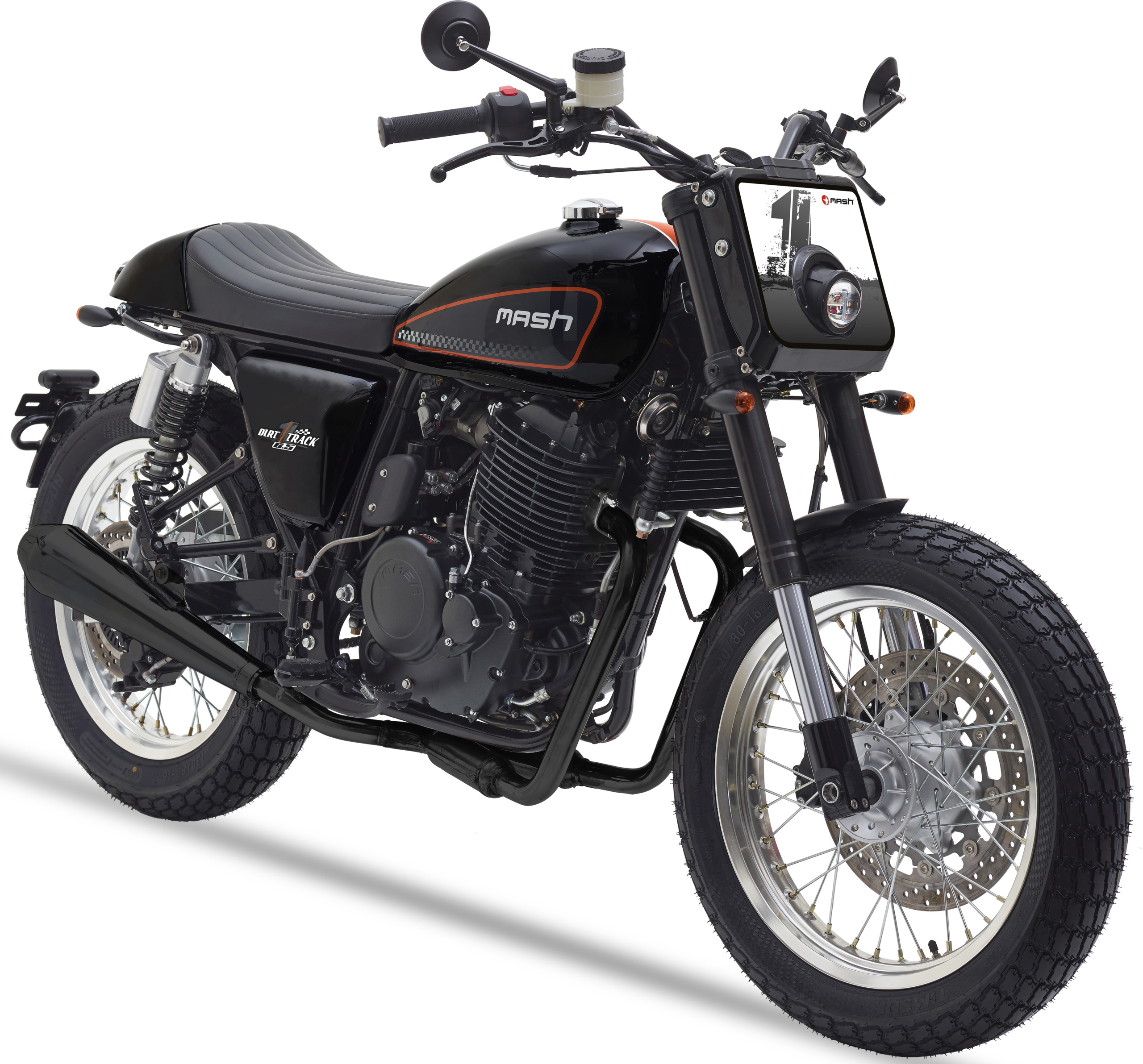 Let's get dirty! The Dirt Track 650 looks like it just came off the tracks. Be amazed whilst experiencing the Dirt Track's large number plate with a subtly placed headlight, wide handlebar with digital counter and special muffler. It's guaranteed that you will get noticed with its eye-catching appearance, not only on the track but also on the highway! The Dirt Track contains a powerful 4-stroke engine that let's you accelerate rapidly through traffic. The motorcycle is also very frugal with the use of fuel, so that you'll rarely have to pay a visit to the petrol pump.
£4.999,- Euro4
+ on the road charges
Optional: Round LED-headlight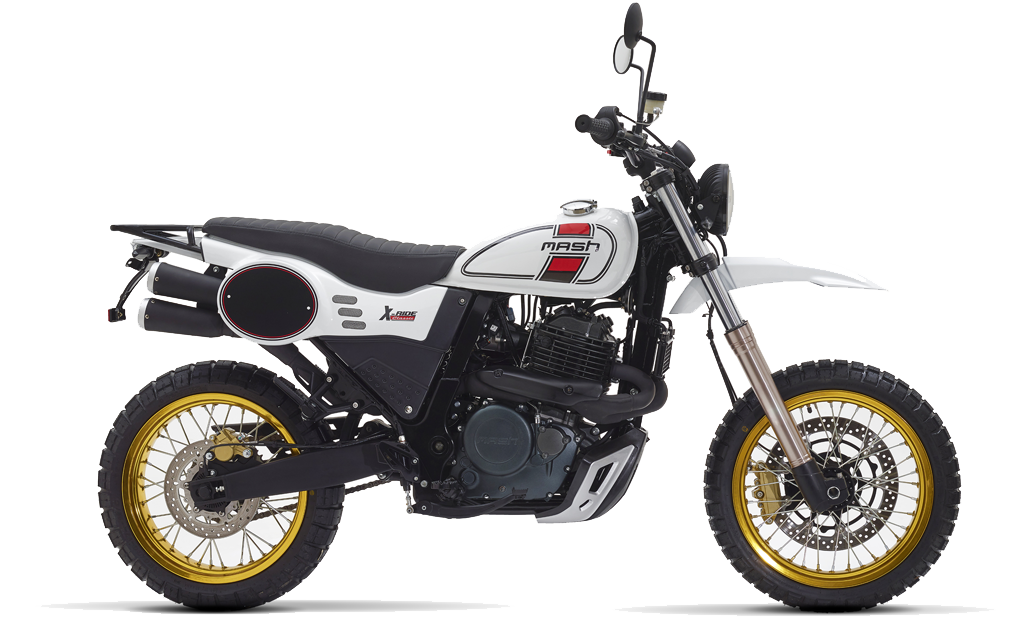 The X-Ride 650 Classic revives the good old days from the past! A back to basic motorcycle complimented with a perfectly fitting classic enduro look. A 650cc 1-cylinder which also helps compliment the appearance of the bike and takes it back to this era. The X-Ride meets the strict emission demands and with the present ABS brake system the brakes are controlled with ease. It might be interesting to know that once you experience riding with the X-Ride 650 Classic you never want to stop! Cruise like they did back in the days, enjoying the temperament of the 1-cylinder and the rumble out of the two mufflers!
£5.599,-
+ on the road charges