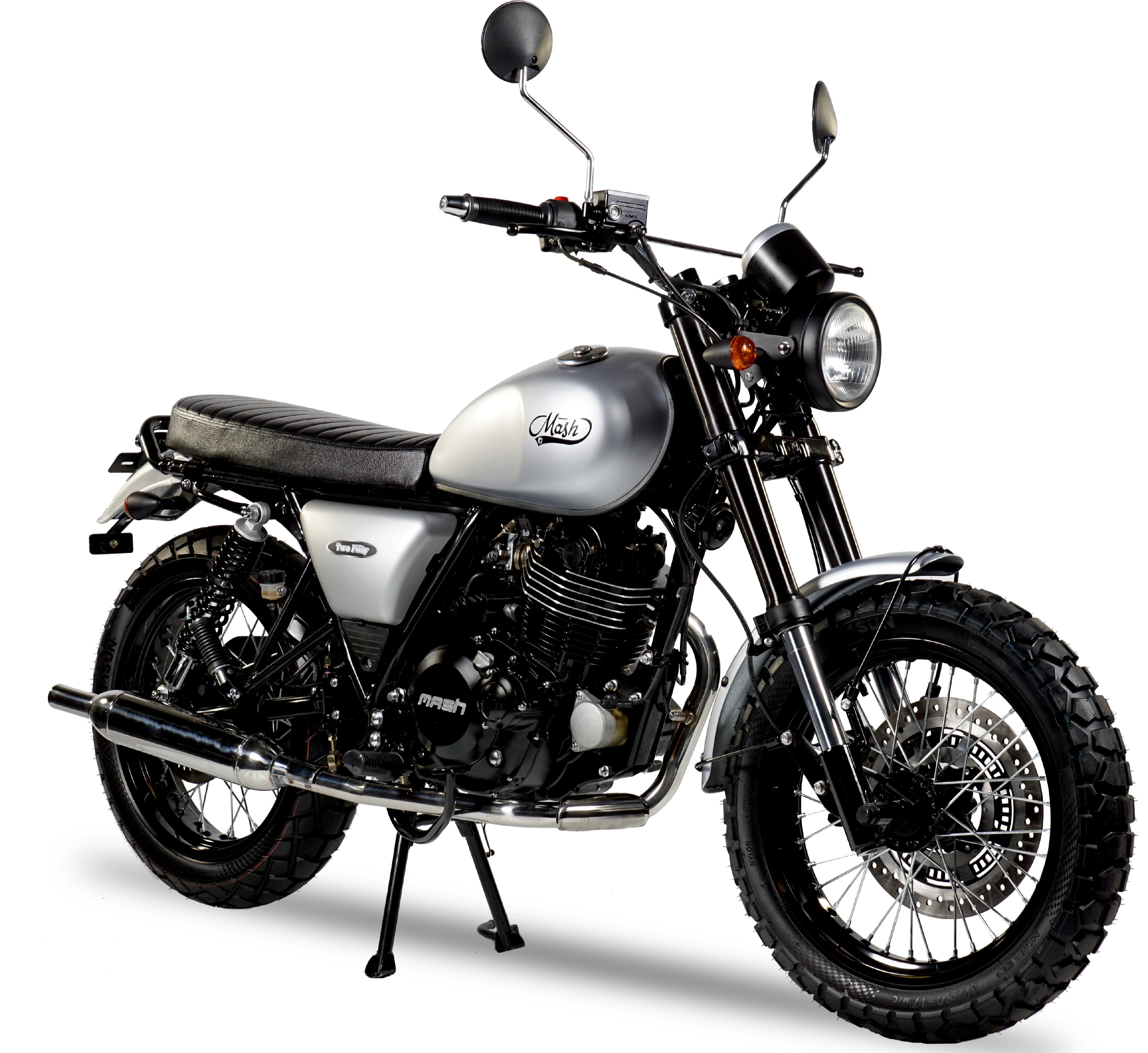 The  Dirt Track style build on the MASH Two Fifty is particularly suitable for those who want just that extra bit of power. The 250cc 1-cilinder 4-stroke engine delivers 20hp at 7.500 rpm and has 5 gears. The 250cc models have a longer wheelbase and the geometric is renewed. The Two Fifty has upside-down front forks that's provided with a black coating and in combination with the chrome mudguards and crossing handlebar it finishes its cool appearance. Can you handle it?
£3.299,- Euro4
+ on the road charges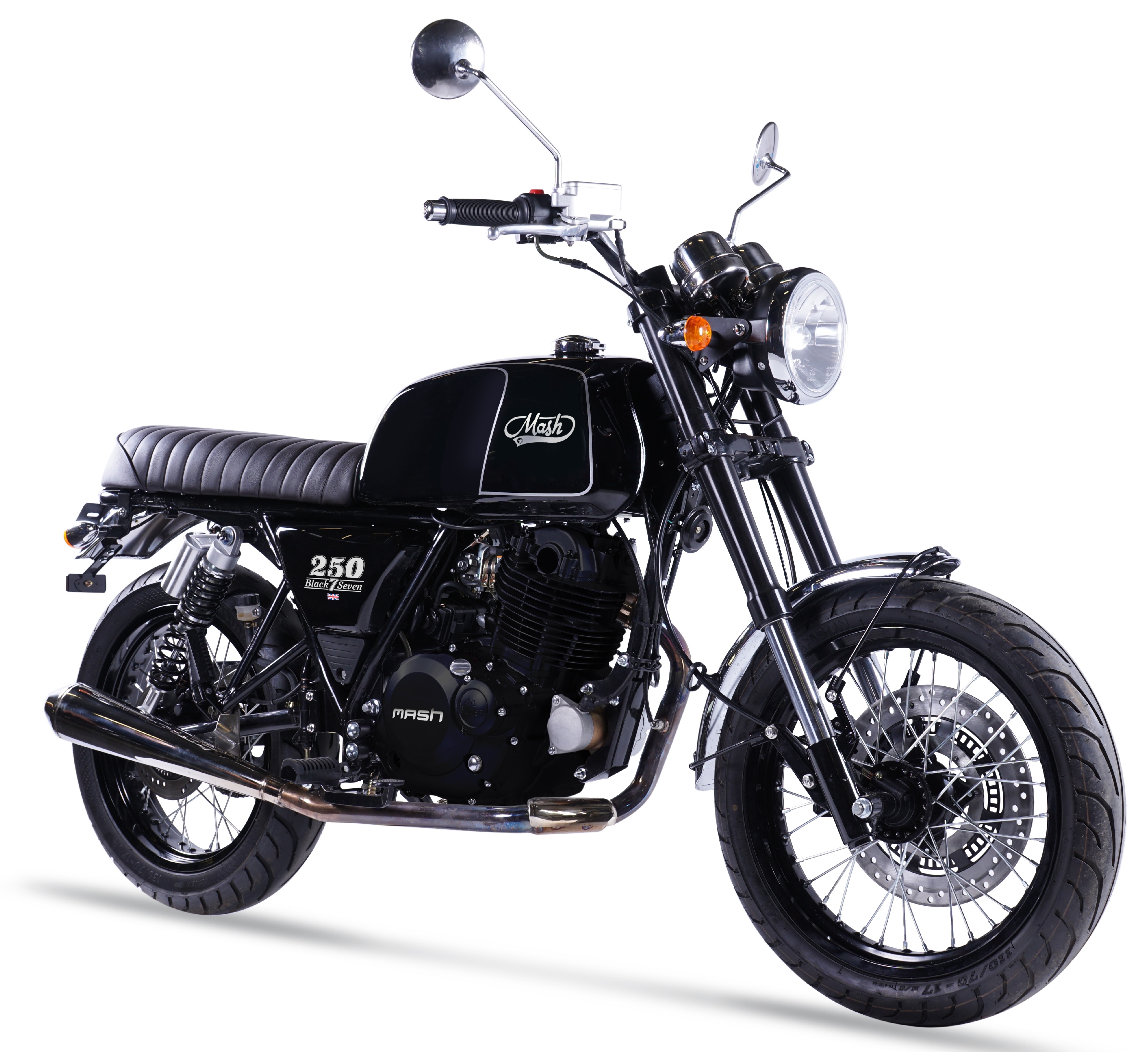 In sequence of our most popular model, the Black Seven 125, we now proudly present to you, the Black Seven 250! This 250cc motorcycle has, just like it's little brother, a big black tank with a silver stroke and MASH-logo. The 14L tank combined with the specified consumption of 2,7L/Km or more specific 1 litre per 37Km creates an range of more then 500Km! Naturally the Mash is Euro IV homologated and provided with an advanced DELPHI electronic fuel injection system. The brakes of the Black Seven 250 are high end quality and together with the Bosch ABS system you'll always stop on time.
£3.299,-
+ on the road charges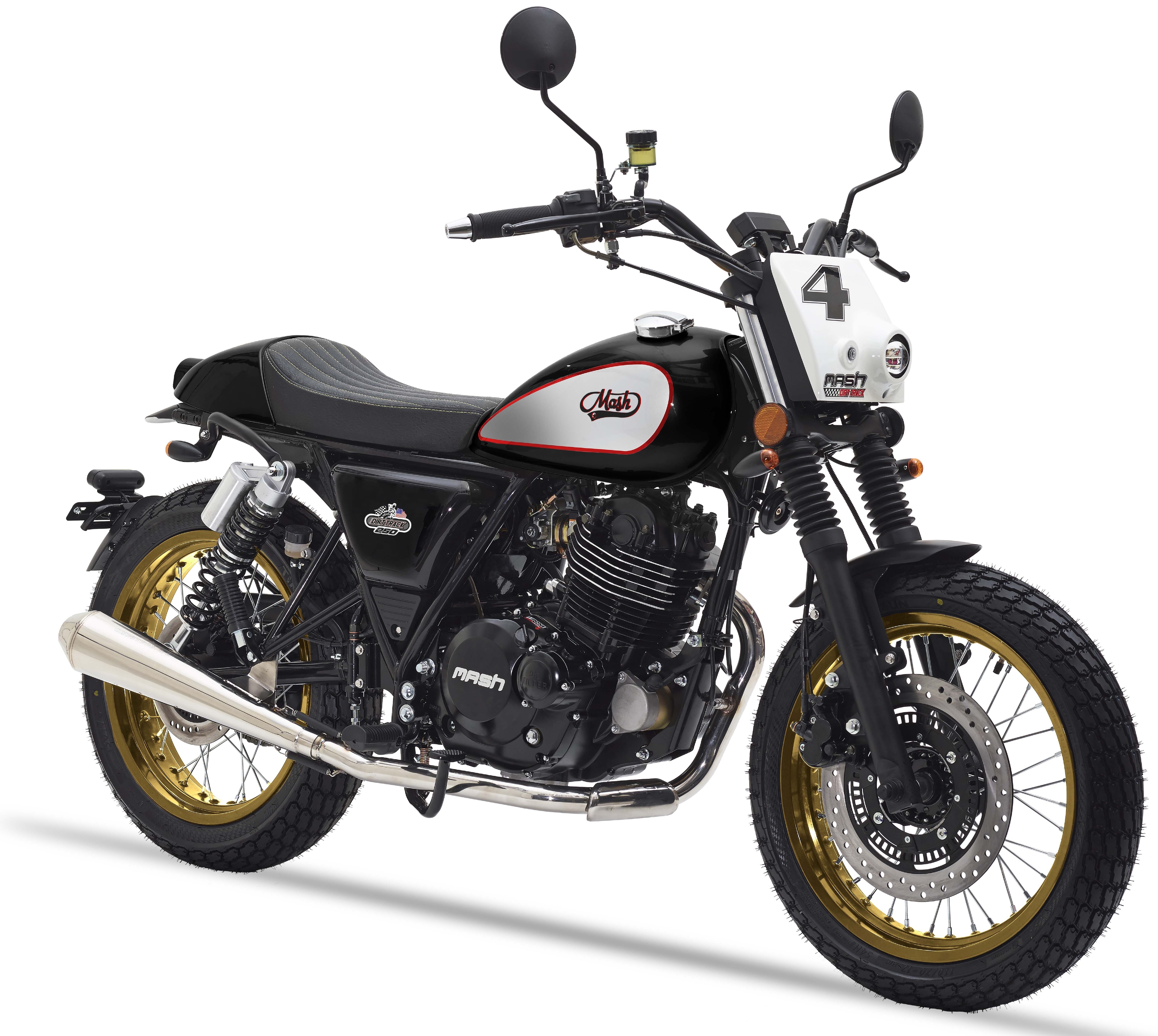 Let's get dirty! The 250cc cub looks like it just came off the track. Be amazed whilst experiencing the Dirt Track's large number plate with a subtly placed headlight, wide handlebar with digital counter and special muffler. It's guaranteed that you will get noticed with its eye-catching appearance, not only on the Track but also on the Highway! The Dirt Track contains a powerful 4-stroke engine that let's you accelerate rapidly through traffic. The motorcycle is also very frugal with the use of fuel, so that you'll rarely have to pay a visit to the petrol pump.
£3.299,-
+ on the road charges