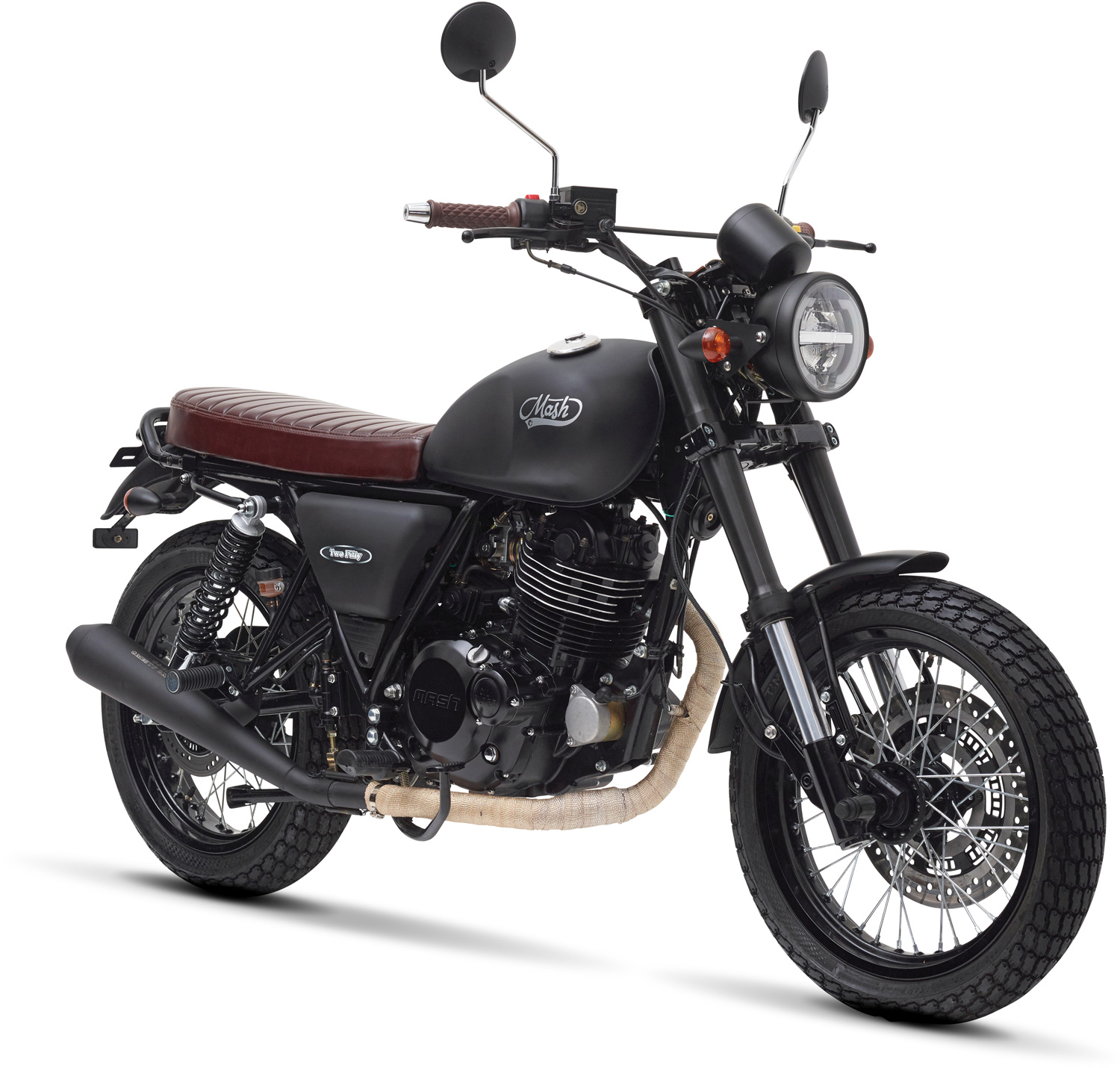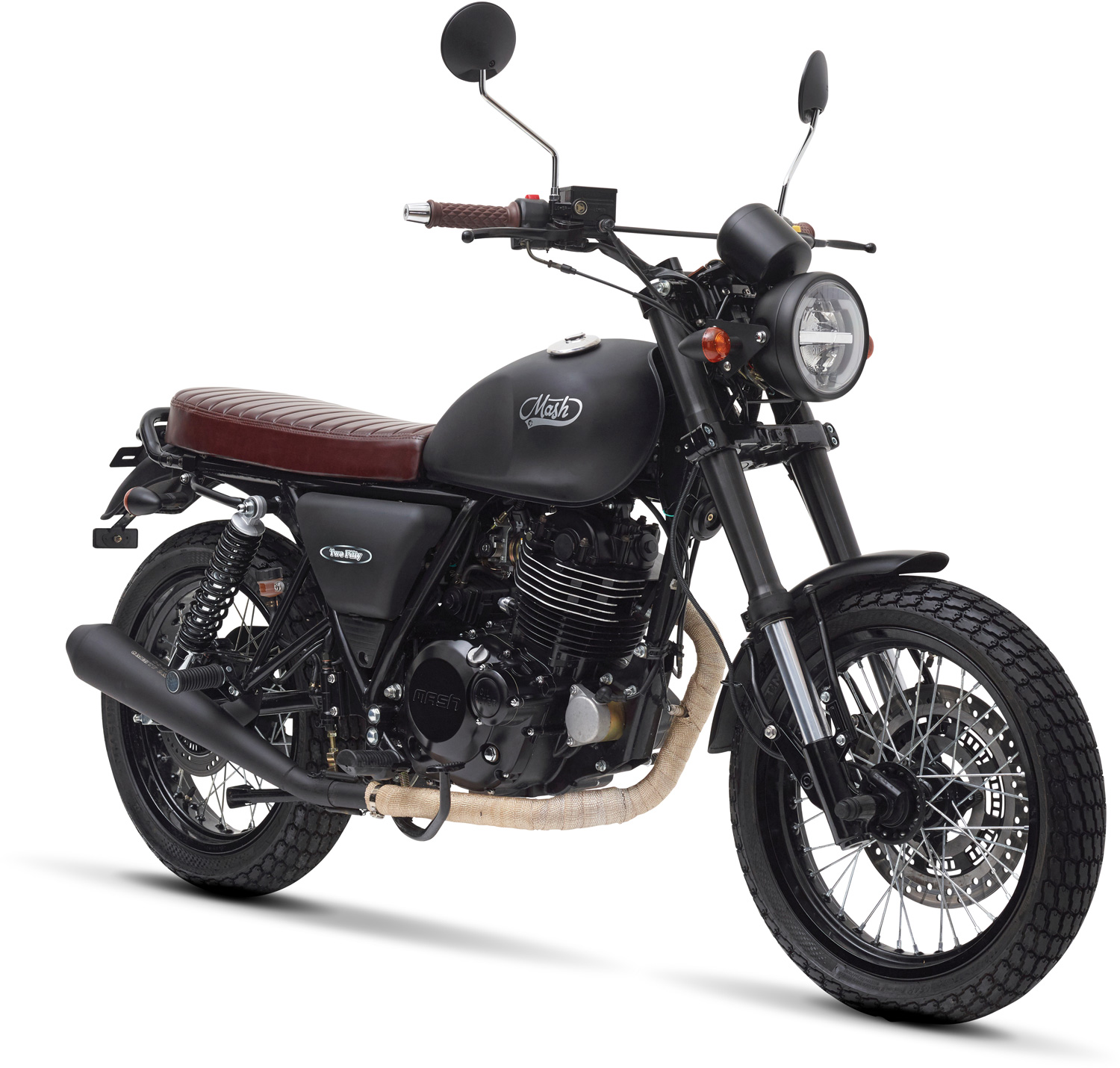 The  Dirt Track style build on the MASH Two Fifty is particularly suitable for those who want just that extra bit of power. The 250cc 1-cilinder 4-stroke engine delivers 20hp at 7.500 rpm and has 5 gears. The 250cc models have a longer wheelbase and the geometric is renewed. The Two Fifty has upside-down front forks that's provided with a black coating and in combination with the chrome mudguards and crossing handlebar it finishes its cool appearance. Can you handle it?
£3.699,-
+ on the road charges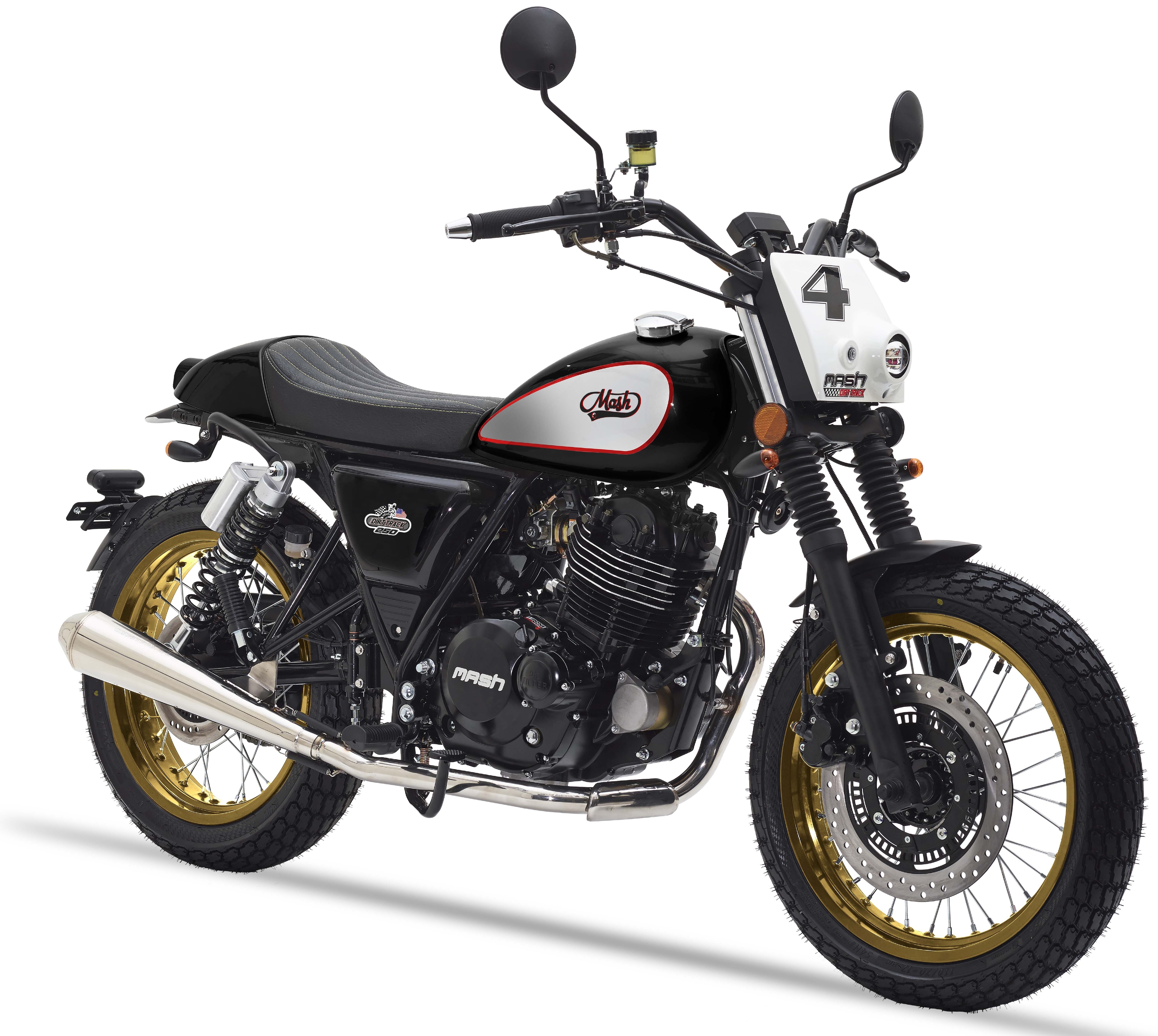 Let's get dirty! The 250cc cub looks like it just came off the track. Be amazed whilst experiencing the Dirt Track's large number plate with a subtly placed headlight, wide handlebar with digital counter and special muffler. It's guaranteed that you will get noticed with its eye-catching appearance, not only on the Track but also on the Highway! The Dirt Track contains a powerful 4-stroke engine that let's you accelerate rapidly through traffic. The motorcycle is also very frugal with the use of fuel, so that you'll rarely have to pay a visit to the petrol pump.
£3.299,-
+ on the road charges